Your Home for Pediatric Dentistry
We want to be your Home for Pediatric Dentistry.
Our conservative approach means that we focus on preventing dental problems, keeping your kids' teeth safe from cavities and dental decay.
Oral health is an essential part of your child's overall well being, and we provide individualized treatment plans for all of our young patients.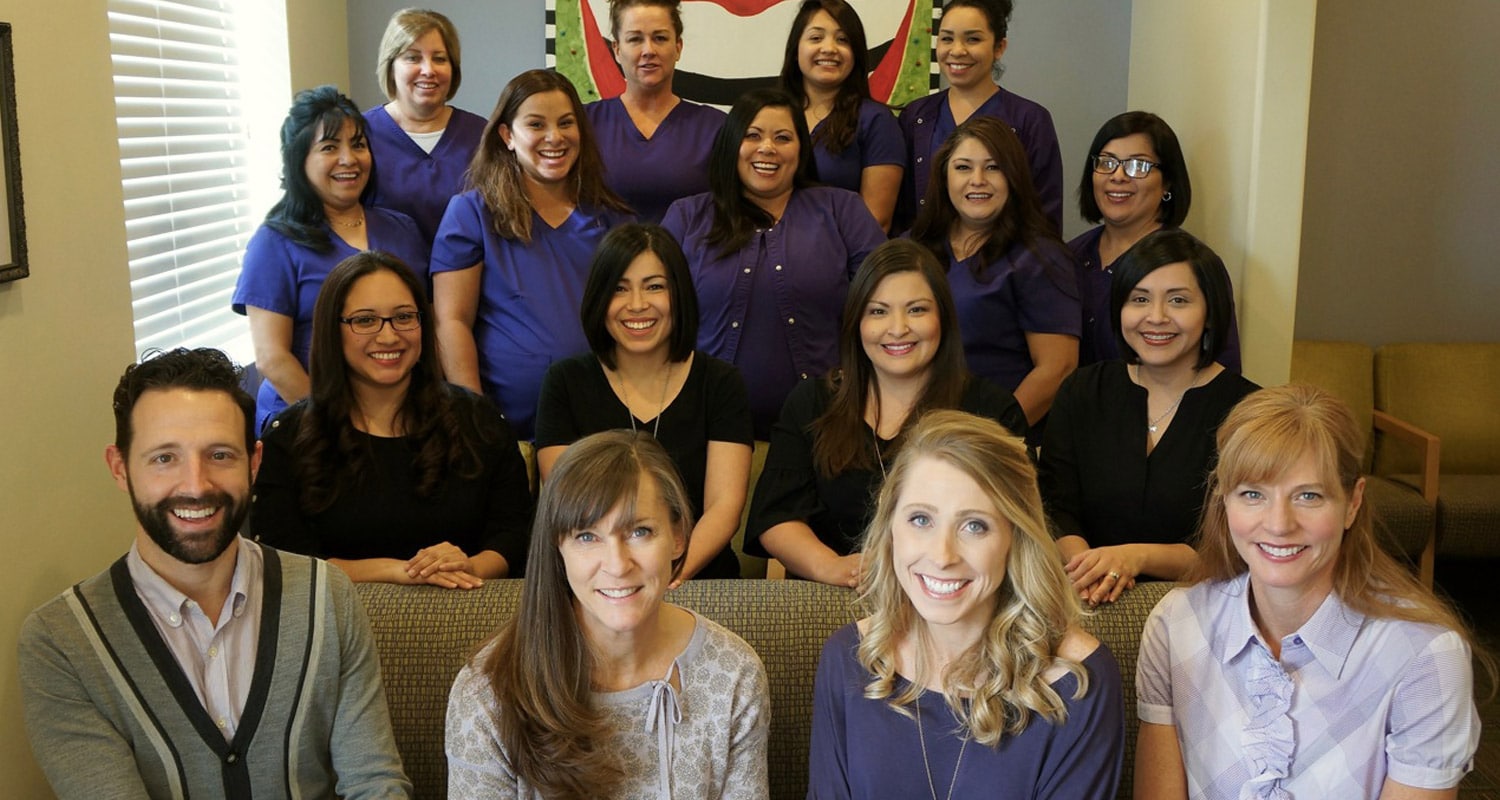 Exams & Cleanings
Regular cleanings and thorough dental check-ups help prevent cavities and other potential problems in kids' smiles. We also provide education on good oral hygiene for the whole family.
Special Needs Dentistry
We provide specialized services for children who may have difficulty with regular in-office treatments, as well as individualized care for children who may be more prone to tooth decay or oral trauma.
Our pediatric dentists are dedicated to the oral health of your children from infancy through the teen years. We have the experience and qualifications to care for a child's teeth, gums, and mouth throughout the various stages of childhood. The use of specially designed equipment is just right for our pediatric patients.
We are here to make your kids feel comfortable. Visiting the dentists should not be a frightening experience.
Pediatric dentists go through additional training and have at least:
Four years of dental school
Two additional years of residency training in dentistry for infants, children, teens, and children with special needs.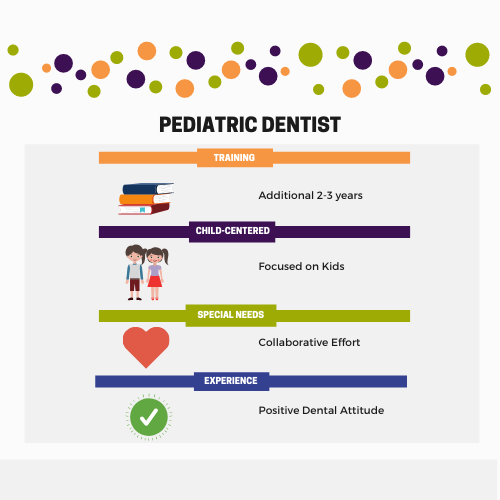 We don't want your child's oral health to suffer due to budgetary concerns and offer several options to make dental care affordable.
We accept CareCredit. Think of CareCredit as your own health, wellness and beauty credit card. Whether it's oral surgery, getting a crown or a general check-up, you shouldn't have to worry about how to get the procedures you want. That's why we're pleased to accept the CareCredit health, wellness and beauty credit card. CareCredit lets you say "Yes" to recommended surgical and non-surgical dental procedures, and pay for them in convenient monthly payments that fit your financial situation.
CareCredit is a healthcare credit card that helps you pay for treatments and procedures for you or your family that may not be covered by insurance. With special financing options* You can use your CareCredit card again and again for your dental needs, as well as at 200,000 other healthcare providers, including dentists, optometrists, veterinarians, ophthalmologists, and hearing specialists.
It's free and easy to apply and you'll receive a decision immediately. If you're approved, you can schedule your procedures even before you receive your card. With more than 21 million accounts opened since CareCredit began nearly 30 years ago, they are the trusted source for healthcare credit cards.
Learn more by visiting www.carecredit.com or contacting our office. Ready to apply? Apply online for your CareCredit healthcare credit card today.