165 Hargraves Dr
STE M100
Austin, TX 78737
info@belterrakidsteeth.com
Mon-Thurs: 8am - 5pm
Fri: 8am - 2pm
Sat & Sun: Closed
For your convenience, your patient bill can be paid online.
Complete our new patient forms online to expedite the check-in process at your child's first visit.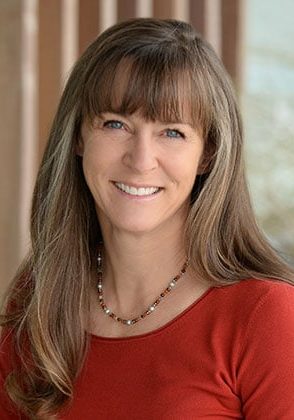 Dr. Melanie Babot, DDS/MS
Dr. Melanie has over two decades of experience as a pediatric dentist. She has been listed as a Top Dentist in Austin since 2007 in Austin Monthly Magazine and Texas Monthly Magazine. She attended the University of Oklahoma. She attended the University of Oklahoma for both her undergraduate studies and her Doctor of Dental Surgery degree. She completed a pediatric specialty residency at Baylor College of Dentistry in Dallas, Texas, where she obtained a pediatric dental certificate and a Masters's degree in oral biology. Before opening Austin Kids Teeth in Austin, Texas, Dr. Babot was a pediatric dentist near San Jose, California.
She enjoys working with children and takes pride in providing the best dental care possible with a holistic, whole health approach. When she isn't providing dental care, Dr. Babot enjoys knitting, gardening, and all sorts of exercise, especially tennis.
Dr. Mary Fuselier is a native of Tennessee but got to Texas as quickly as she could. She graduated Cum Laude from Texas A & M University with a B.S in Biomedical Science, before earning her DDS from Baylor College of Dentistry in Dallas, Texas. Following dental school, she completed a two-year residency in Pediatric Dentistry at Baylor College of Dentistry. It was there that she had the opportunity to work at Children's Medical Center of Dallas & Texas Scottish Rite Hospital, where she gained extensive experience in sedation dentistry and in treating children with complex medical issues and special needs. Dr. Fuselier is a Board Certified Pediatric Dentist and serves annually as a Board Examiner for the American Board of Pediatric Dentistry.
She is President-Elect of the Southwest Society of Pediatric Dentistry, a member of the American Academy of Pediatric Dentistry, and Texas Monthly Magazine has recognized her as a Super Dentist for the last seven consecutive years.
A mother of four and a practicing Pediatric Dentist of almost 20 years, Dr. Fuselier understands first-hand the excitement and challenges of raising kids in today's busy world. On weekends, she and her husband, Clay, can be found cheering on their daughters on at swim meets, lacrosse games, dance competitions, and track meets. Together, they love catching a bit of Austin's live music or getting lost on the trails and waterways of Central Texas.